Recipients of the 2013 Artist in Residence Program Announced
05/18/2013
Pratt Fine Arts Center is proud to announce the recipients of the 2013 Artist in Residence Program focusing on Printmaking are Piper O'Neill and Chris Crites. Both artists will be working in Pratt's studios this summer from May through July 2013. Each will teach a workshop and give a Master Artist Lecture. The Artist in Residence Program is a competitive process that affords artists with the opportunity to take advantage of our specialized studios, along with access to experienced assistants to help them explore the potential of new materials and processes, through a month-long residency.
About the Artists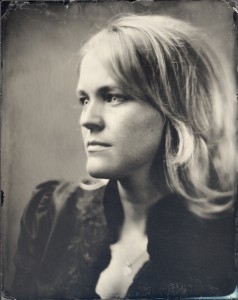 Piper O'Neill
was born in 1978 in Ouray, Colorado. O'Neill studied privately with New York artist and Brooklyn College art professor Janet Carlile throughout her childhood and teens before moving to New York City to attend Parsons School of Design in 1997. After receiving her Bachelor of Fine Arts in Illustration and Experimental animation in 2001, O'Neill moved to Seattle, where she received a Masters of Communication in Digital Media from the University of Washington in 2006. O'Neill has been a painting assistant to artist Dale Chihuly since 2007 and sculpture assistant to artist Kiki Smith at the Walla Walla Foundry in Walla Walla, Washington, since 2009.
O'Neill's body of work is diverse, ranging from large steel permanent public sculptures, delicate tissue collages to video installations and short film. Her stop-motion music video Baby Cloud collaboration with musician Casper Babypants/Chris Ballew, frontman of The Presidents of The United States of America, drew wide acclaim and will be featured in the 2013 Martha's Vineyard Film Festival. Her other short films have been exhibited as part of 4Culture's e4c program, the SIFF-sponsored Totally Stacked! Video Competition and Verge Miami/Art Porn. In late fall of this year, O'Neill will install a video installation at the Council on Contemporary Art (CoCA) Belltown location.
O'Neill's sculptures have been included in CoCA's Heaven and Earth outdoor sculpture exhibition and she received the 2012 judge's award for her tissue work in the juried 10x10xTieton exhibition in Tieton, Washington. O'Neill's work has been featured in arts periodicals such as Art Ltd magazine, Studio Visit magazine and Vanguard Seattle. Her work is in many notable private and public collections, including a piece in the permanent collection of the Tacoma Art Museum, gifted by Dale and Leslie Chihuly. Represented by Winston Wachter Fine Art, she will mount her second solo exhibition there in January 2014. She is a recipient of a National Endowments of the Arts grant through her recent appointment of Artist in Residence at Pratt Fine Art Center.
Workshop: Collage: Personal Histories and Stories
You will use your own images to print and collage onto tissue and other delicate papers. With these printed materials, we will use the chine-collé method to attach them to a paper substrate. Additional exploration of handwork, including embroidery, painting and drawing on the collaged tissue will be explored. Be inspired by your own personal histories and stories to create unique pieces.
6.1-6.2.13
10am-4pm
Class #3814
REGISTER NOW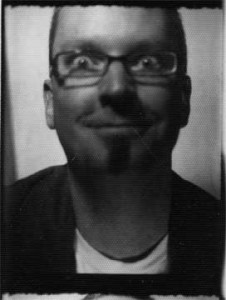 Chris Crites'
first exposure to mug shot photographs was in the post office of his childhood hometown. There he was captivated by posted "Wanted" fliers featuring possible malcontents of the day. As his interest in history developed he became reacquainted with mug shots in the book "Death Scenes: A Homicide Detective's Scrapbook" published in 1996 by Feral House. It was from this collection of photos from the 1930's and 1940's that he painted his first four mug shots in acrylic on paper bag in 1999. These paintings established his ongoing color experiment of five or less colors on brown paper bag. Seriously focusing on the subject matter of arrest photographs since 2002, Crites has developed and refined his brightly colored, limited palette style. Visiting the Washington State Archives he collects mug shot photos on his own.
Adding cultural icons, musicians, commissioned portraiture, mushroom clouds, nudes and firearms to his body of work, Crites has shown and been published across the United States and Europe. Having both graphic design and art degrees, he does web content management work as well as art and design for local musicians. He is also an independent curator and lives in Seattle with his wife and cats.
Workshop: Expand your Palette
In this workshop we will cover the basics of color theory using black, greys and white. Then we will substitute unlikely colors and exchange values and hues to create new unexpected results. Playing with random colors in this way can open up new ways to see and use color.
7.27.13
10am-5pm
Class #3813
Registration not yet available