Pratt Mourns the Loss of Susan Balshor
01/20/2013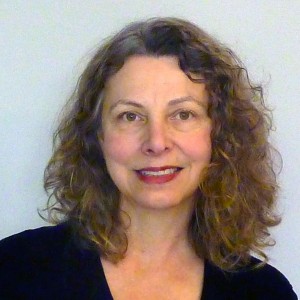 Susan Balshor
(1949-2013)Susan Balshor
We are saddened to report that Susan Balshor, passed away suddenly from complications of the influenza virus on Wednesday, January 23, 2013.
Susan Balshor held M.A. degrees in Sculpture and Philosophy. Her art work was narrative mixed media, incorporating glass, metal, clay, wood, paint and paper.
For years, Susan was a fixture at Pratt teaching mold making and kiln formed sculpture, as well as an active member of the Education Committee. She was also on staff and an instructor at Pilchuck Glass School as well as a scholarship recipient at Pilchuck and Penland School of Crafts. She was included in Corning's New Glass Review in 2009 and Bullseye Emerge in 2008. In addition to her love of art, Susan had a deep love of music and was an avid dancer. She co-founded the Valse Café Orchestra and started The Masquerade at Century Ballroom.
We are working directly with Susan's loved ones to honor her memory. We will also be setting up a dedicated fund in her honor. To contribute to the Susan Balshor Memorial Fund, click here. Please note "Susan Balshor" under "Recognition name for this gift."
Watch a tribute video to Susan by B. J. Bullert
UPDATE: A Time and Place to Remember Susan Balshor
Susan Balshor's memorial is set for Sunday, February 24, at one of her favorite cathedrals: the Century Ballroom on Seattle's Capitol Hill.
Doors open at 1 p.m. For the next 30 minutes, as those who knew Susan hang their coats, greet, and find seats, the Valse Café Orchestra will play music Susan loved. Susan co-founded this ensemble 14 years ago, and was its Artistic Director as well as its lead vocalist.
At 1:30 the formal program will commence. There will be time allotted for those who would like to share a memory or a story of Susan during the next two hours.
When these formalities conclude, the orchestra will resume with more of Susan's favorite music. Then, for another couple of hours we'll eat, drink, reminisce, hug, cry, and, of course, dance. What more would Susan have wanted? (Well, she'd want you to bring your dancing shoes – footwear with leather or suede soles that won't mar the ballroom's classic sprung floor. She would of course explain, "You can't dance well in shoes with sticky soles.")
You'll find the Century Ballroom on the second floor of the historic Oddfellows Building, 915 East Pine Street, one half block east of Broadway and across from Bobby Morris Playfield (a.k.a. Cal Anderson Park).
Parking can be sometimes tight on Capitol Hill, so allow a little extra time to find a space. Two lots are close by and quite affordable: The Seattle Central Community College garage, on the northwest corner of Harvard Avenue and East Pine Street, is one and one half blocks directly west of the Oddfellows Building. And just a few doors north of the ballroom's main doors, on Nagle Place where it t-bones with East Pine Street (across from the tennis courts), you'll find an underground garage on the west side of the street. On Sundays street parking is free.
The Oddfellows Building has stairs and an elevator. Push 2 for Susan's cathedral.